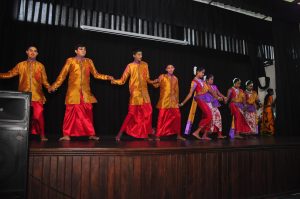 Disability Day Celebration -2019
The Disability Day Celebration was held at the Greenpath New Town Hall on 03.12.2010 under the guidance of Mrs. Chandima Dissanayake, Director of the Department of Social Services of the Western Province.
Hon. Governor, Western Province, Dr. Seetha Arambapola, Secretary to the Ministry of Health, Indigenous Medicine, Social Welfare, Probation and Child Care Services, Women's Affairs and Council Affairs, Mr. H.G.G.J. Dharmasena and other distinguished public officials attended the event.
Under the age group of 12 years, 12-18 years and over 18 years, handicrafts, paintings, essays and poems, singing, handicrafts, visual impairment, hearing impairment, mind impairment, speech impairment, hearing impairment, autism, mental illness. Winning first place in 105 events including simple songs, classical dance, inventive dance, folk dance, classical music, applied music etc. Prizes and certificates are presented to a grand day bereft held for 150 hakayan.